Telemedicine Plays a Bigger Role than Patient Convenience
The rapid advancement of technology in the field of communication has opened the doors for many possibilities, especially in the medical industry. One of the main priorities that medical services focus on is being able to diagnose and treat patients as quickly as possible, and this is especially important during emergency situations. Telemedicine has been able to make this priority even more possible, as medical professionals are now able to utilize communication mediums such as the information and telecommunications technologies.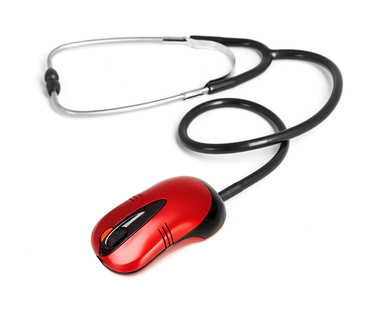 In fact, the Internet has become home to a growing number of online doctors. Many medical practices now offer their patients the ability to go to their website and set up appointments for telephone or videoconference consultations. This type of technology can be very helpful in rural communities or in areas that are hard to reach, and when used correctly, has the ability to save many lives.
Different to the Old Days?


Well, not necessarily the old days; while online doctors are definitely growing in popularity, there is still the need for traditional visits to the doctor's office. However, by understanding the whole process that is involved in making appointments and visiting your physician, you begin to realize just how effective telemedicine can actually be for all patients.
When the patient gets ill or needs to get a prescription refill for an existing condition, the process of making an appointment and visiting their doctor is the same. You can soon see how this approach can be very inefficient, both for the patient and for the doctor.
For the patient, already knowing what their illness is and simply having to get a refill on their prescription means that making that call and visiting their doctor can actually be a waste of time and gas money. This can also be a problem if the patient happens to be out of town or on holiday and forgot their meds at home. It would be virtually impossible for them to visit their doctor on time in order to get another prescription.
For the doctor, it means having to prevent another patient, that actually needs a full physical consultation, from making an appointment, because that particular appointment has been taken up by the other patient who simply needs a prescription refill.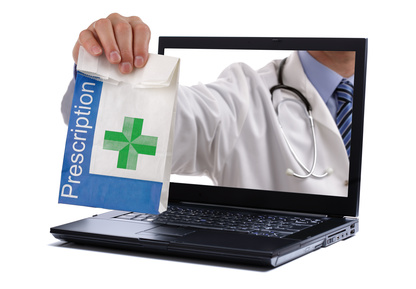 In fact, according to research that was carried out by the American Medical Association, close to 70% of visits to the doctor's office are for information purposes only, or for matters that could have easily been dealt with by telephone. So when you consider these facts, you can see how telemedicine can provide an alternative service, such as those offered by online doctors, in order to take care of this facet.

Online doctors are able to solve this problem very easily. The patient simply needs to go online, make an appointment with their doctor, who will then contact the patient via telephone or videoconference, and then provide the necessary prescription refills, which the patient can then take to any pharmacy within his or her area in order to get the necessary medication.


There Is More to Online Doctors than Offering Convenience to Their Patients

Licensed online doctors offer very important services to their patients, and when it comes to offering prescription refills, those who benefit from the service the most are those that suffer from serious health conditions.

For example, a patient who suffers from asthma needs to be able to easily get a prescription refill for their medication, and if they are not able to get to the doctor on time because their location prevented them from doing so, they could be in serious trouble health-wise; and the same goes for a person who suffers from high blood pressure. An online doctor will allow patients who suffer from these conditions to easily go online and get their prescription refills, regardless of how far away they are from the nearest hospital or doctor's office.


Precautions Must Still Be Taken When Looking for an Online Doctor

Unfortunately, the growing demand for Telemedicine has also attracted unscrupulous business practices, which has led to the rise of unlicensed services that also claim to offer online prescription refills and doctor consultation. Patients are therefore advised to do careful research before utilizing any of these services.

In order for a physician to offer this type of service, they have to be fully licensed in the United States. This ensures that these practices stay compliant with the Medical Board Regulations, especially when it concerns prescribing medication on the Internet. In addition, these regulations have also been put into place to ensure that the patient's privacy is protected, and so these online medical services have to abide by the Health Information Portability and Accountability Act and Personal Health Information laws.

Keep in mind that there are also limits to the type of diagnostics and treatments that can be achieved through an online doctor's consultation. However, the fully licensed service understands these limitations and risks, and will ensure that their patients understand this as well.


The Process That Is Involved When Utilizing the Services of an Online Doctor

In order to utilize the services that are provided by online doctors, the patient first has to create an account, which is usually free. At this point, they will then make payment for the consultation. After payment has been processed, the patient will then be directed to another page on the website where they are required to fill out their medical history. Once this form has been submitted online, a physician will then call the patient back within 30 minutes, by telephone. At this point, the consultation is then carried out via telephone. Once the consultation is over, and if needed, a prescription refill will then be called into the patient's local pharmacy. Currently, this is the most effective method of ensuring that a patient gets consultation that is both legal and accurate, and that the medication is obtained through all the legal channels as well.

Telemedicine has evolved quite a lot from what it used to be, and with the Internet currently being the main driving force behind its success, patients, and doctors alike, are able to enjoy a much more efficient, accurate and convenient approach to medical care.



WARNING: Limitations of Online Doctor/Medical Consultations and Online Prescriptions, QuickRxRefills Cannot and Will NOT Prescribe, Dispense, or Resell any and all medications Narcotics/Controlled Substances (this policy is fully enforced by the Drug Enforcement Administration (DEA)) for Anti-depressants, Pain, Anxiety, Weightloss, Sleep, ADHD/ADD, Anabolic Steroids, Testosterone Replacement Therapy and any and all Medications that contain GabaPentin or Pseudroephedrine including non-controlled substances or any medications that are considered controversial, Off Labeled (Growth Hormone aka HGH) or recalled in nature such (i.e. Retin-A, Accutane). Furthermore, QuickRxRefills is not a substitute for an office based physician in your location nor is it a substitute for Emergency Medical Care or 911. If you do experience a "true" medical emergency your are encouraged to pick up the phone and dial 911 as soon as possible.